A recently started smoking cessation program at UConn Health offers individualized treatment as it seeks to treat both the physical and psychological aspects of tobacco addiction.
"Physical dependence plays an important role in smoking cessation, but I think a lot of the difficulty is also related to psychological issues that come up when one tries to quit" says Dr. Jayesh Kamath, psychiatrist and medical director for the Wellness and Smoking Cessation Program.
"It's important to try to quit, because smoking cessation is one of the most important changes you can make to improve your health," says Dr. Cheryl Oncken, an internist and scientific director of the program. Oncken is an internationally recognized tobacco researcher who holds several leadership positions at UConn Health including interim chair of the Department of Medicine.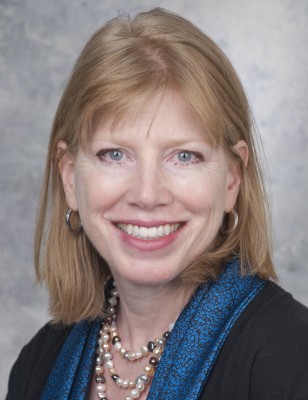 The program is part of a grant from the Department of Public Health to the Carole and Ray Neag Comprehensive Cancer Center, but anyone who smokes is a candidate to join, either individually or by referral.
Patients begin treatment with pulmonary medicine nurse practitioner Diahann Wilcox, who has specialized training in smoking cessation through the American Lung Association. Kamath provides mental health care when appropriate.
"We start with a very comprehensive assessment to determine the physical and psychological issues related to smoking," Kamath says. "That will be our guide to determine the course of treatment, including what types of interventions we use and how often the patient needs to come in. We will spend the necessary time with each patient, as the treatment is individualized. We use evidenced-based treatments, but it's also personalized to the patient depending on co-occurring medical and psychological conditions."
The program does not cover the costs of medications that may be prescribed, but participants will be directed to resources that may help cover their costs if not covered by their insurance plans. There is no out-of-pocket expense to patients for office visits.
Participation also can contribute to a greater understanding of tobacco addiction and how to beat it.
"There's a significant research component to this," Kamath says. "Patients will be offered to participate in a research project, a data repository. The repository will gather clinical data, genetic samples and certain biomarkers on patients participating in the project. This data will help us investigate which patients respond well to treatment, and for those who have difficulty, what are the reasons?"
To learn more about UConn Health's Wellness and Smoking Cessation Program or to register, call 860-679-2100.
(Photos by Janine Gelineau)