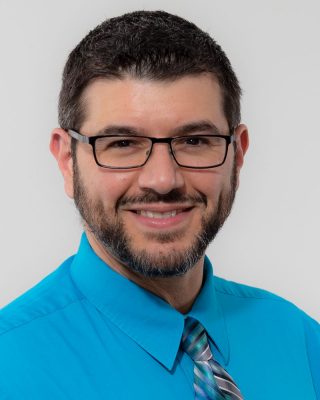 During this season of back to school, let me remind you what a chaplain is and how to reach one!
Chaplaincy
Chaplaincy is also referred to as "spiritual care." Chaplains care for all people, respecting their diverse cultures, identities, abilities, and religious beliefs. As unique members of the health care team, chaplains offer spiritual and emotional support, prayer, and pastoral counseling for patients and families. They are available to people of all faiths and those not connected to an organized religion.
Requesting Chaplaincy Services
A hospital chaplain is typically available in the hospital Monday through Friday, 8 a.m. to 4:30 p.m. Hospital staff can call the chaplain directly or contact them through the operators. For help in an emergency or outside regular business hours, please talk to a staff member, and he or she will make the request through the operators for you.
Meet Your Chaplains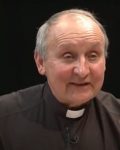 Fr. Paul Luniw is one of our per diem chaplains. He was born in Halifax, West Yorkshire, England. He graduated Halifax School of Nursing and became a SRN (state registered nurse). He worked at the Royal Halifax Infirmary, Halifax General Hospital and Northowram Hospitals, England, in all fields in the hospital. In Rome he was ordained a priest at St. Josaphat's Ukrainian Catholic Seminary and received his Ph.D. in canon law. He is the parish priest at St. Michael's Ukrainian Catholic Church in Terryville.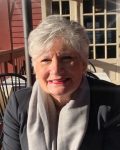 The Rev. Dianne Sullivan is one of our per diem chaplains. She is an ordained priest in the American Ecumenical Church. She was consecrated Bishop in 2016, a role that she continues to grow into. She worked as a hospice chaplain for five years where she has supervised other chaplains and run bereavement groups in the past. Dianne has been a Marriage and Family Therapist for many years. She is married with three children and two grandchildren, the youngest of whom is 16 months old!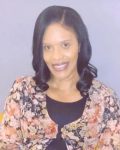 The Rev. Carol Whyte-Pusey is one of our per diem chaplains and an ordained minister. She was born in Jamacia, where she worked as a police officer. She was also a school safety officer in Hartford public schools. She also has an extensive health care background. Before becoming a chaplain, she worked as an emergency department technician, a CNA, an LPN, and a phlebotomist. She has human services bachelor's degree from Springfield College and a master of divinity from Liberty University.
The Rev. Dr. Daniel Warriner is our full-time chaplain. Before going to seminary, he received a BS in physics and astronomy. After receiving his master of divinity degree from Gordon-Conwell Theological Seminary, he worked as a hospice chaplain for eight years. He recently finished his doctor of ministry degree and has been with UConn Health for over three years. He has been married for 16 years. He enjoys reading, building Legos, making fire pits in the yard, sending memes, and playing baseball with his 13-year-old son.
You can reach me at dwarriner@uchc.edu, 860-679-3230, or even through Voalte.
—Rev. Daniel D. Warriner, UConn Health Chaplain