The following announcement is from UConn Health leadership: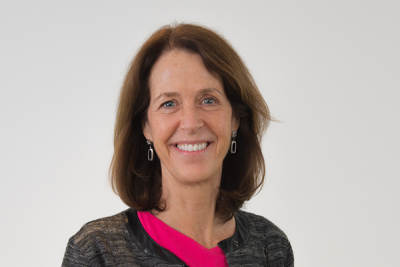 We are pleased to announce that Lynn Kosowicz, M.D., FACP, has accepted the appointment as Interim Chair of Department of Medicine and Interim Chief of Medical Services. Dr. Kosowicz, currently the director of the Clinical Skills Assessment Program, completed medical school, internal medicine residency and a year as chief medical resident at UConn, and then joined the faculty in the Department of Medicine in 1991. A dedicated and respected primary care internist, Dr. Kosowicz has focused her academic contributions on improving patient care by enhancing the clinical skills of learners and practitioners through simulation, mentorship, and research. Examples of grant-funded research include the design of a novel approach to teaching physical examination skills that has been disseminated to many institutions across the nation, and an AMA-sponsored project that prioritizes social determinants of health to improve chronic disease prevention and management. Dr. Kosowicz has been recognized within the institution by appointment to the Academic Affairs Subcommittee of the Board of Directors, as well as the Education Council, Faculty Review Board, and LCME self-study task forces and steering committees. Dr. Kosowicz has received several awards, including the NEGEA/AAMC Distinguished Service & Leadership Award; the Thornton Award, Connecticut Chapter of American College of Physicians, in recognition of outstanding contributions to medical education; and the Leonard Tow Humanism in Medicine Award. Internationally, she was invited to train and mentor faculty at the Universidad de Chile Escuela Medicina as they developed a successful interprofessional Clinical Skills center in Santiago.
Dr. Kosowicz's family is a multigenerational UConn Health family. Her father introduced her to UConn in 1968 when he joined the faculty of the new School of Dental Medicine. Three of her four daughters are health care professionals – one a gastroenterologist, who graduated from UConn's School of Medicine, and two are nurses, one of whom graduated from UConn's School of Nursing.
Please welcome and support Dr. Kosowicz in her new roles.
Bruce T. Liang, M.D.
Dean, School of Medicine
Andrew Agwunobi M.D., MBA
CEO UConn Health and EVP for Health Affairs