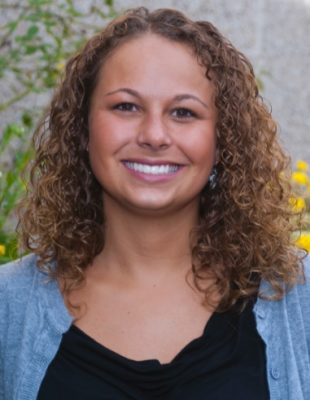 UConn Health geriatrics researcher Jenna Bartley has won a $120,000 grant from the American Federation of Aging Research for her study of the effect of a diabetes drug on the immune system.
Bartley, a new assistant professor in the UConn Health Center on Aging and Department of Immunology, was one of eight postdoctoral fellows in the United States to receive a 2018 Irene Diamond Fund/AFAR Postdoctoral Transition Award in Aging.
She is preparing a study of the drug metformin, approved by the Food and Drug Administration to influence metabolism in people with type 2 diabetes, to determine its potential relationship to immune response.
"I will explore how altered metabolism contributes to poor immune responses in older adults, as well as explore a potential therapeutic intervention to improve flu vaccine responses in this vulnerable population," Bartley says. "Since methods to enhance vaccine efficacy in older adults are limited, this research could provide the groundwork to develop metabolic adjuvants to improve vaccine responses and reduce infectious disease related morbidity and mortality in this population."
Early next summer, Bartley will start recruiting older adults who don't have diabetes or prediabetes. The study will randomly place each participant in one of two groups: One group will receive metformin and the other will receive a placebo.
The Irene Diamond Fund/AFAR Program provides full-time research training and flexible and portable grant support to senior postdoctoral fellows as they transfer to faculty positions.