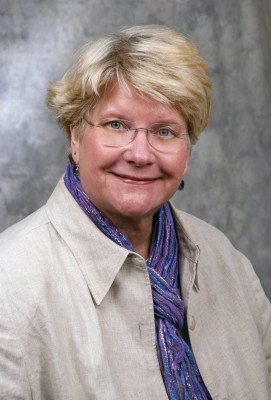 UConn Health's Geraldine Pearson will serve as editor-in-chief for the Journal of the American Psychiatric Nurses Association (JAPNA) starting next year.
JAPNA is a bi-monthly peer-reviewed publication with an international circulation of nearly 13,000.
"At an exciting time of growth and increased visibility for the journal, it was paramount to secure an editor who could build upon current momentum," says APNA President Susie Adams. "With her prior experience as an editor as well as her clearly defined vision for developing JAPNA, the Board of Directors feel confident that Dr. Pearson will be successful as editor-in-chief of JAPNA in meeting readership interests across diverse settings and roles while retaining the quality and rigor of the journal."
Pearson, associate professor of psychiatry at the UConn School of Medicine, has been the editor of Perspectives in Psychiatric Nursing since 2008.
"My appointment as the editor-in-chief of JAPNA presents an exciting opportunity to work with an association journal that includes a membership from all ranges of psychiatric nurses involved in practice, education, administration, and research," Pearson says. "I hope to craft a journal that meets a broad range of member needs while maintaining a professional, evidence-based focus."
Pearson is an advanced practice registered nurse and has a doctorate in nursing research from the UConn School of Nursing. She serves as chair of the medical school's admissions committee, as director of UConn Health's Child and Adolescent Psychiatry Outpatient Clinic in West Hartford, and as director of the HomeCare Program for adolescents involved in the juvenile justice system.
"Dr. Pearson adds this achievement to several other accomplishments in her career," says Dr. David Steffens, UConn Health psychiatry chair. "This is a recognition of her longstanding leadership in the field of academic nursing, and it speaks volumes about the important roles that nursing leaders play at UConn Health."
The American Psychiatric Nurses Association focuses on the specialty practice of psychiatric-mental health nursing and wellness promotion, prevention of mental health problems, and the care and treatment of those with psychiatric disorders. Its journal publishes clinical and research articles intended to promote psychiatric nursing, shape health care policy for the delivery of mental health services, and improve mental health care for culturally diverse people, families, groups and communities.