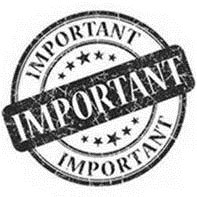 What You Need to Know
HealthONE will be in read-only mode (SRO) Sunday, July 15, from approximately 1 to 5 a.m. for:
Special Updates (SUs) to our production and training environments by Epic datacenter staff.
Network switch upgrade by UConn IT. Switches allow different devices on a network to communicate.
See the full announcement for additional information.
---
Provider Update
'Prep for Case' Feature
Remember to use Prep for Case to place case requests and pre-op orders when the patient is not an inpatient. The case request needs to be placed before the pre-op orders or with the pre-op orders (using a pre-op order set) so that the orders are linked to the correct case.
There is a tip sheet for this on your learning home dashboard. There is also a tip sheet on your dashboard to help you address the Restraints BPA.
For questions, contact Susan Salinas or Brent Lutman.
---
HealthONE Success Stories
From Revenue Cycle Management Director Pattie Kloehn:
Kudos to Registration in the ED as they collected nearly $30,000 in May! Way to go team, and a special thanks to Marlene Francis, newly appointed ED Supervisor. Nice work!
Got a HealthONE success story? Please reply to this email so we can feature it in upcoming HealthONE communications.
---