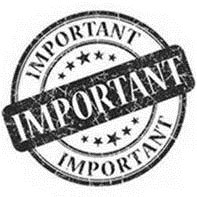 What You Need to Know
Mobile app connectivity:  We had a considerable down time involving the use of our Haiku, Canto and Rover applications. This has been fixed and all are operational at this time. Still not working? Before you call the HealthONE Call Center, try this.
Updates now weekly: Starting this week, we're switching to a weekly schedule for our regular e-updates.
---
Provider Go-Live Updates
Attention: Inpatient Areas and ED
Surescripts has determined some Medication History response messages provided by certain pharmacy benefit managers and pharmacies may be missing leading zeroes in front of decimals in the Drug Description or Drug Strength field, which could result in misinterpretation. Additional information and the latest details are here.
---
HealthONE Training
See Trainers in your Area?
Grab them while they're there, show them what you could use help with—Don't be shy!  Training, personalization, workflow adaptation, and practice can help you get the most out of HealthONE and optimize the delivery of care to your patients. Find out more on the HealthONE training page or by emailing Julio at healthonetrainingregistration@uchc.edu.
---
HealthONE Success Stories
From Clinical Applications Director Liz Zibell:
One of my principal orders trainers shared that a surgery resident recently commented that he was "pleased with the technology leap forward" that UConn has taken. As a resident that has previous rotations at UConn prior to HealthONE implementation, he notes the application is a great improvement.
Got a HealthONE success story? Please reply to this email so we can feature it in upcoming HealthONE communications.
---