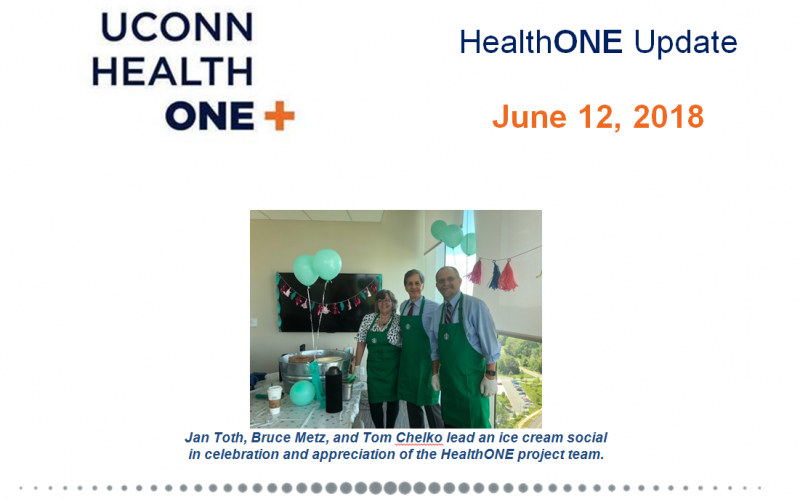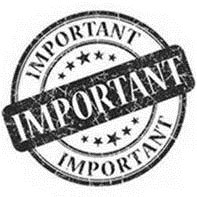 What You Need to Know
Targeted Updates Start Friday: This is the last HealthONE e-update we're distributing to the universe of faculty, staff and students. Starting Friday, these regular updates will go to a more targeted audience. Registered HealthONE users will continue to receive them by default, plus anyone else who opts in. And of course we're continuing the flow of information through other channels, including the HealthONE page on UConn Health Express, the weekly Pulse e-newsletter, the daily Lifeline messages, and the HealthONE Twitter feed.
---
NEW: HealthONE and Research
In preparation for go-live, we identified 29 clinical trials to be built in to HealthONE. Today we've nearly doubled that goal, with 57 already built. What does HealthONE have to do with UConn Health's research mission?
It enables streamlined billing for research trials. Previously there was no widely-used/established method to electronically track what expenses should be billed to the study vs. those that should be filed under the patient's insurance. This efficiency allows for streamlined generation of revenue!
It helps study coordinators track patient status and progress within the trial electronically.
It saves time by replacing manual tracking in spreadsheets with a single click.
It can generate research statements electronically allowing for easier and quicker payment of ancillary research charges.
HealthONE is indicated for any/all studies that have an order to place in the system or involve an investigational agent, drug or device.
---
Provider Go-Live Updates
Trainers Coming to You
Having gone live doesn't mean training has gone away. Now in our seventh week, training resources are still available and offering "concierge service" for optimization. Our trainers are here to help, offering at-the-elbow support in your area, and available to round with you to assist with:
Personalization
Admission/discharge workflows
Tips for efficient charting
Other matters to help you—and your patients—get the most out of HealthONE
If you don't catch a trainer making rounds and would like one to come to your area, Julio is waiting to hear from you at healthonetrainingregistration@uchc.edu.
---
Provider Reminder
External Orders
When ordering a test for your patient, be sure to indicate when the patient is going outside of UConn Health by choosing "External" in the Order Class field (see example here). This saves the step of calling patients to try to schedule the tests, thus sparing them of unwanted calls.
(updated June 14)
---