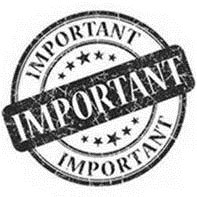 What You Need to Know
'Concierge' Training: Get the most out of HealthONE. Look for trainers making rounds in your area, or request one at healthonetrainingregistration@uchc.edu.
---
Provider Go-Live Updates
Clinical References
This week we reported some early research success, which led to a question about integrated digital resources. One of them is UpToDate, a tool that gives access to more than 10,500 topics in 25 specialties at the point of care. This has been associated with improved quality and patient care and reduced length of stay, adverse complications, and mortality. Find UpToDate in the "Clinical References" section by way of the patient "toolbar." Other clinical references include Pharmacy, Antiobiogram, Elsevier Discharge Instructions, Elsevier Patient Education, Dynamed Plus, SI Report, and UConn Policies.
---
myHealthONE Update
Getting Patients to the Portal
What better way for our patients to learn about the benefits of myHealthONE than from the providers and staff with whom they come into contact every day? As faculty and staff, the more familiar we are with the portal's features and advantages, the better equipped we are to share them with our patients. Learn more here. Have you signed up yet?.
---
Service Advisory
Server updates are taking place this weekend, scheduled for Sunday from 1 a.m. to 5 a.m. No downtime is expected, but users will receive messages asking them to temporarily log out of the system about 15 minutes ahead of the scheduled maintenance. More details are available here.
---