UConn Health is proud to announce Stormy Chamberlain, Ph.D., as this year's newest Woman of Innovation® inductee honored by the Connecticut Technology Council. A total of 56 women were selected as Women of Innovation® for the 2015 Women of Innovation® awards dinner. The program recognizes women across Connecticut – those in the workforce and students – who are innovators, role models and leaders in the fields of science, technology, engineering, and math.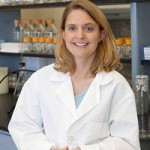 Chamberlain was selected as an honoree in the Research Innovation and Leadership category. She and the other inductees will be celebrated at the Women of Innovation® awards ceremony held at the Aqua Turf Club in Southington on April 1.
Chamberlain is an assistant professor in the Department of Genetics and Genome Sciences and the associate director of the Graduate Program in Genetics and Developmental Biology. Her laboratory is pursuing the use of stem cells to model and study human imprinting disorders associated with inherited conditions such as Angelman syndrome.
She also mentors aspiring researchers and is on the steering committee of UConn Health's chapter of the AAMC's Group on Women in Medicine and Science.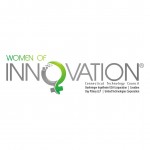 "Each year the Women of Innovation awards ceremony honors outstanding women who have made contributions in their professions, studies, and in many cases, their communities," said Beth Alquist, planning committee chair for the Women of Innovation awards program. "The 2015 Women of Innovation awards dinner is an inspirational time to celebrate these women and their accomplishments."
This year's list of 56 women includes researchers, educators, engineers, managers, and entrepreneurs who work in biotech, pharmaceuticals, software, computer hardware, advanced materials, medical devices, and Information technology.
A winner in each of eight award categories will be announced during the awards dinner. The complete list of 2015 Women of Innovation® is posted on the CTC website. You may register for the event by going to the CTC website.
---