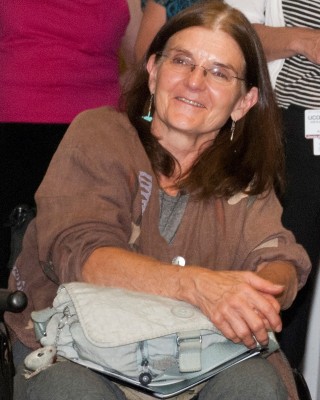 To Dr. Alexia Antczak-Bouckoms, who graduated from the UConn School of Dental Medicine in 1979, the letters "ADA" always stood for American Dental Association.
That was until 1996, when she was injured in accident that has confined her to a wheelchair. Since then, ADA has had a second meaning.
The Americans with Disabilities Act was signed into law by President George H.W. Bush July 26, 1990. Friday the UConn Center for Excellence in Developmental Disabilities held a celebration to commemorate that milestone in American civil rights.
Antczak-Bouckoms, who's now on the UConn dental faculty, was among the dozens of advocates for the disabled who were on hand to acknowledge the difference the ADA has made over the last 25 years.
"I think it's done a wonderful job," Antczak-Bouckoms says. "I think we need to think about ADA-plus, how we can make it better, and build on the strengths of it, make people's ability to participate in society more seamless."
Cathy Ludlum, a writer and disability advocate who lives independently with a disability, remembers what life was like before the ADA, including being carried in and out of buildings, cars and planes.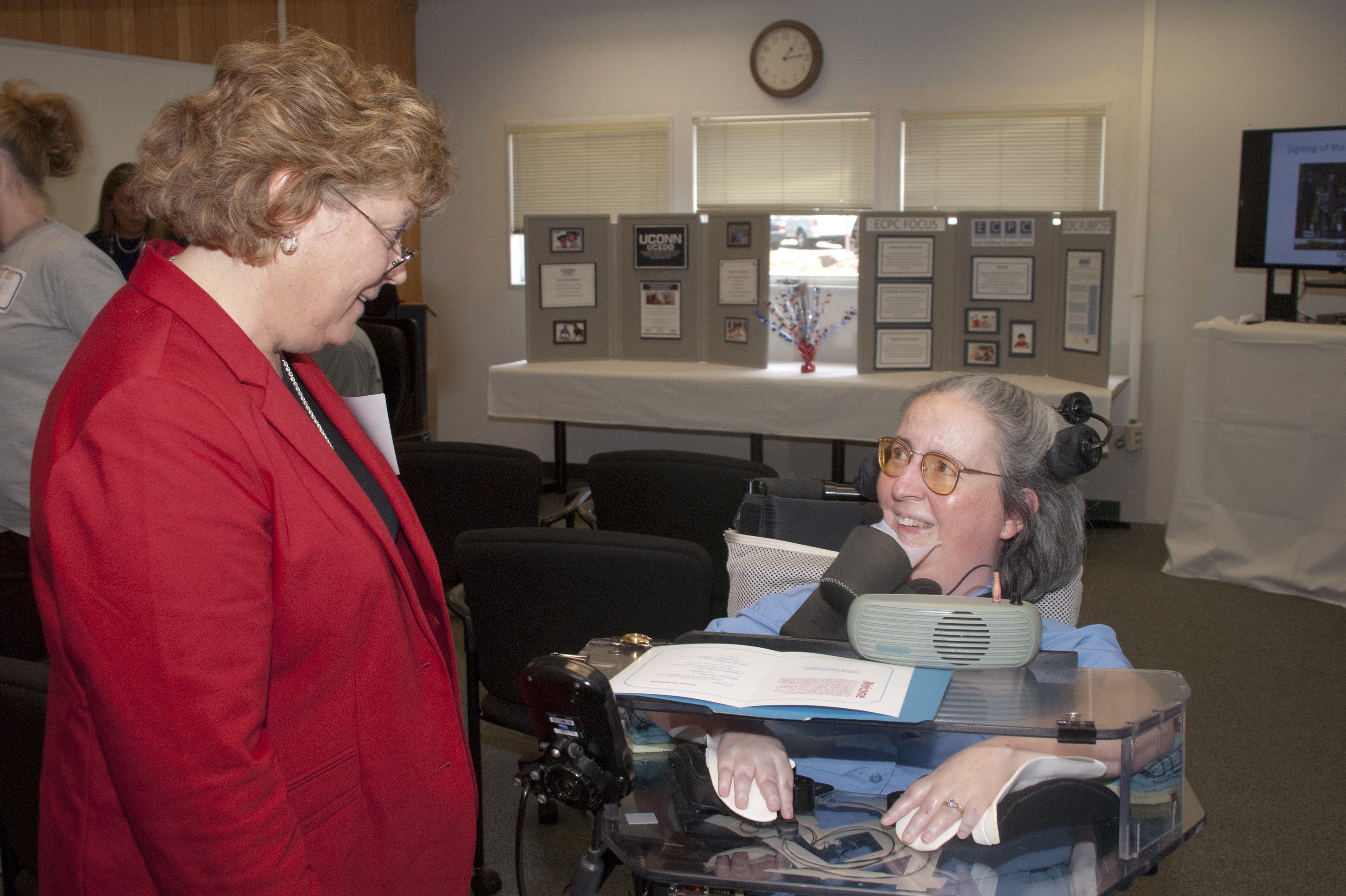 "I don't think anything was accessible. Even if there were buildings without stairs, the doors were too narrow," Ludlum says. "Accessible transportation was unheard of. It may not be perfect yet, but in those days it was nonexistent. Nobody had a wheelchair-accessible van, and certainly there were no accessible buses or taxis."
Ludlum recalls not being able to attend her local elementary school because it wasn't accessible, and how she was told by a prospective employer that a simple accommodation couldn't be made for her.
"The ADA is as much for people who do not have disabilities as it is for those with disabilities," says UCEDD Director Mary Beth Bruder. "We all benefit when our government reinforces our equal rights under law. Most importantly, we all benefit when we are able to live and learn and become friends with those who have disabilities who are now able to be full members of the communities in which they live, in part because of the ADA." The human race has a range of people with strengths and gifts and challenges and we should recognize and celebrate our diversity as we help each other through life. It's just a perspective, but I believe the ADA enriches all of us and reinforces our collective responsibility to our human race."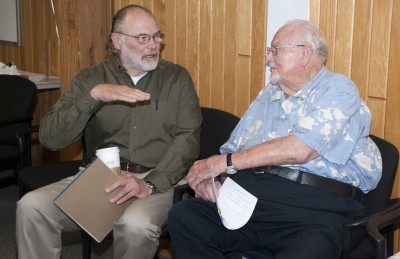 Also present was Professor Emeritus Ray Elling, a founding member of the UConn School of Medicine faculty, who has led efforts to fund a requirement that all federally funded buildings be built with automatic doors. He says it appears to be gaining support in Congress.
"We've got a lot to do," Elling says. "Let's get the doors open for everyone, and let's do it now."
As for Antczak-Bouckoms, she teaches second-year medical and dental students about caring for and relating to patients with disabilities.
She's also getting ready to roll in her third New York City Marathon this fall.
"That's been a spiritual experience, going through the five boroughs without a roof over your head to raise money for spinal cord research, it's just amazing," Antczak-Bouckoms says.
She's also completed the Hartford Half Marathon six times.