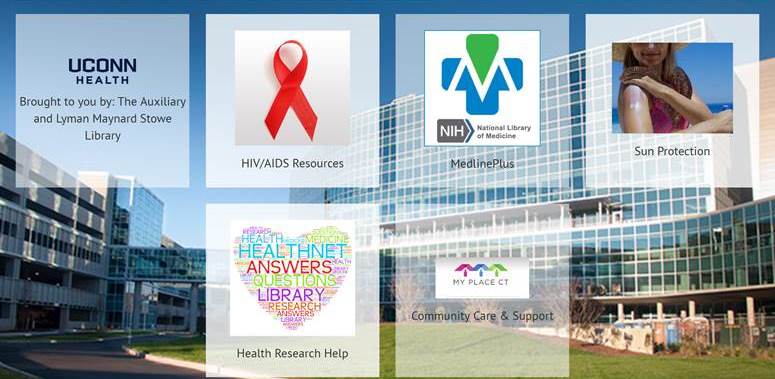 The first of two kiosks to go with the UConn Health Auxiliary Patient and Family Education Center in the Outpatient Pavilion has arrived.
The kiosks will enable patients and visitors to access health information via L. M. Stowe Library's HealthNet service, an outreach resource designed as a tool for them to research health questions.
The Auxiliary Patient and Family Education Center is located on both the second and third floors of the Outpatient Pavilion. The second floor kiosk will go online first, likely in the coming weeks. The kiosks will have print capability and offer guided accesses to vetted health websites, community services and hospital programs.
"Providing high-quality information resources which are convenient and easy to use will help patients learn about their health conditions and empower them to become more active in managing their health care," says HealthNet librarian Wendy Urciuoli.
A half dozen notebook computers also will be available to patients, enabling access in areas in the Outpatient Pavilion beyond the Patient and Family Education Center locations. The Auxiliary has purchased a machine that will sanitize the notebooks after each use to prevent the spread of germs.
"The doctors also will use this as a resource for patients. They're excited about where we're going with this," says UConn Health Auxiliary Facilitator Irene Engel. "This is for educational purposes, so patients leave their appointments with a better understanding."
More information about HealthNet is available by calling 860.679.4047 or emailing urciuoli@uchc.edu.