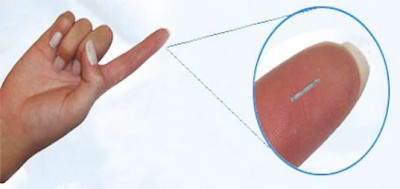 Connecticut-based medical device startup Biorasis recently was awarded the MassChallenge's top prize at its annual awards ceremony. The company was one of only four "Diamond Winners," receiving a cash prize of $100,000. It was also one of two teams to receive the Sidecar Award, providing an additional $200,000 in non-dilutive funding.
The technology developed by Biorasis, the GlucowizzardTM, is an ultra-small implantable biosensor for continuous, reliable glucose monitoring. This needle-implantable device wirelessly transmits glucose levels to a watch-like unit for real-time display, which in turn communicates with personal digital accessories like a smartphone. The device measures only 0.5 x 0.5 mm and vastly improves the quality of life for patients with diabetes. It eliminates the need for surgical sensor implantation and extraction, restores active lifestyle, and enables remote care for young people and the elderly. The technology can also function effectively for three to six months without user intervention and saves between 50 and 70 percent in annual health care costs.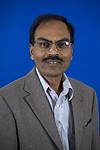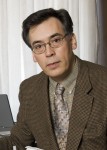 "We're thrilled with our experience at MassChallenge, and are grateful to have received such a clear vote of confidence from the organization about the quality and potential impact of our technology," say cofounders Faquir Jain and Fotios Papadimitrakopoulos, professors in UConn's Institute of Materials Science.
The world's biggest startup accelerator, MassChallenge accepts only 128 startups out of more than 2,000 that apply each year to participate in the nonprofit organization's four-month program. During their time at the accelerator, startups receive educational programing and mentorship to advance their early-stage ventures. Since 2010, startups accelerated by MassChallenge have raised $1.1 billion in funding, generated $520 million in revenue and created 6,500 jobs.
Biorasis plans to build on this momentum.
According to Biorasis' chief operation officer, Dr. IIze Krist, the next step for Biorasis is to develop the animal data needed to allow for clinical trials and FDA approval.
"This recognition by MassChallenge provides external validation of our product concept and its value to patients," Krist says.
R&D facilities for Biorasis are currently housed in the UConn Technology Incubation Program in Storrs.
–Jessica McBride