A personalized medicine startup in UConn's Technology Incubation Program (TIP) will receive a $750,000 grant from Connecticut Innovations (CI).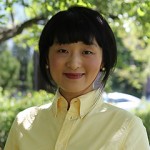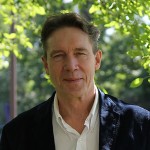 MultiClonal Therapeutics Inc. (MCT) was founded by Frank McKeon and Wa Xian, who formerly held joint faculty positions at UConn Health and the Jackson Laboratory for Genomic Medicine. The award, from CI's Regenerative Medicine Research Fund, will go toward MCT's efforts to develop personalized therapies for chronic lung diseases.
"The TIP location allows our team to continue its important scientific work in Connecticut, and to collaborate with leading physicians and researchers as we apply our learning and technology to create new personalized therapies," Xian says. "MCT's UConn Health location [at the Cell and Genome Sciences Building] will bolster its success by providing resources to support both our business and R&D needs."
Xian and McKeon will work with Dr. Mark Metersky, pulmonologist who directs the UConn Center for Bronchiectasis Care, and immunology researcher Laura Haynes in the UConn Center on Aging to translate their technology for therapeutic uses.
"We are pleased to support the exciting work of the MCT team," says Margaret Cartiera, Director of BioInnovation Connecticut at CI. "This was a highly competitive process and our peer reviewers and the advisory committee agreed that this project demonstrated the characteristics of clinical promise and innovation that we look for in an applicant. We look forward to hearing more about MCT's developments in the future."
An article recently published in the journal Nature describes technology that for the first time captures the stem cells of medically important tissues such as the gastrointestinal tract, pancreas, liver and kidney, opening the possibility for their use in regenerative medicine for chronic diseases. UConn Health faculty members who contributed to the research include Dr. Tom Devers, gastroenterologist and site director for the UConn School of Medicine's Gastroenterology-Hepatology Fellowship Program, and Dr. Jeffrey Hyams, UConn School of Medicine professor of pediatrics.
Nature published an article from the same group, on a potential lung regeneration mechanism, last November.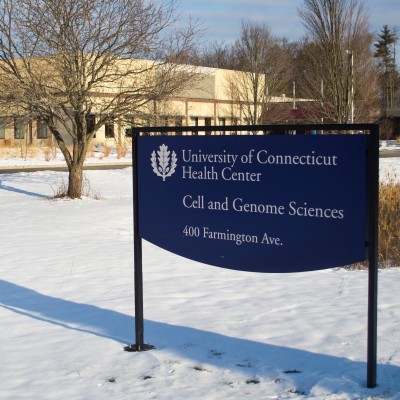 "In the few years since McKeon and Xian arrived in Connecticut, they have formed many deep collaborations with UConn faculty and are creating novel health care solutions in critical areas of need that will be developed and applied here in Connecticut," says UConn Vice President for Research Jeff Seemann. "We praise them for both their leading-edge technology as well as their entrepreneurial interests. This is exactly what was anticipated when the Bioscience Connecticut initiative was enacted by Governor Malloy and the state legislature."

Quotations and other information are from a news release from Fierce Medical Devices.
---