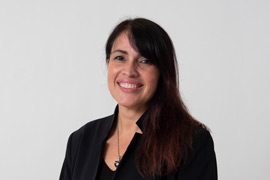 The core enemy of situational awareness is complacency. Each one of us develops instinctual situational awareness. Over time, we get complacent in our comfort zones or stop listening to our senses. We disconnect from paying attention. We let our guards down.
I am not asking you to be in constant hyper-alert mode. An endless hyper-alert mode is draining and dangerous to our health. Understanding your unique relationship and response to your environment is vital to situational awareness. Exercising your situational awareness is good for all.  If each of us takes a moment to check our surroundings and report any unusual behaviors or situations, our community is better off for it.
As a reminder, an individual should not make you uncomfortable. The behavior makes you uncomfortable. Their actions, or in some cases inactions, which seem odd or out of place are what you will report. Frequently individuals make comments after an incident occurred stating that they felt like something was not right. However, they failed to notify an authority because they did not listen to their personal alarm. Next time a situation seems odd, remove the individual. Observe the actions or inactions of the person. You know your environment; trust your senses, and report the behavior that does not fit the situation.
Remember that situational awareness must be practiced because it quickly erodes into complacency. Practice situational awareness by thinking of activities that reduce your complacency and increase your ability to be present.
Do you have a suggested topic for the Campus Safety Corner? Email your suggestion, with "Campus Safety Corner" in the subject line, to pulse@uchc.edu.
---