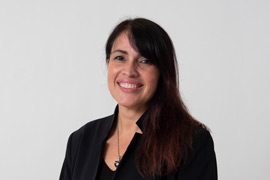 Now's a good time to reflect on why it's important to park in our assigned areas when on campus for work or academic purposes, and to also be attentive of the winter storm parking bans.
Patient Parking
Several parking areas on campus are reserved for patients and visitors. Providing them with safe and convenient access to these parking areas and the surrounding buildings is an integral part of their experience on our campus. These areas include:
Emergency Department and GI Procedure Center – surface parking and the rooftop of Garage 2.

University Tower and Main Building – surface parking lots M1, M2 and H1.

Garage 1 – convenient sections of levels 1, 2 and 3 and the valet staging area. These areas are marked by white signs with green lettering.

Garage 3 – all spaces on levels 3 and 4 and the valet staging area unless signed otherwise.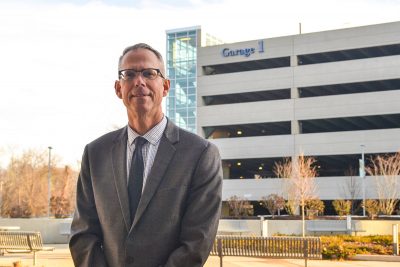 For your reference: 
Winter Storm Parking Bans
During winter storms and parking bans our Facilities Grounds personnel are out in force, supplemented by contracted snow removal crews, to mitigate the weather impacts on the roads, parking areas and sidewalks. The best way we can help is to be attentive to the UConn alerts and follow the snow ban instructions so the crews can keep our campus as safe and accessible as possible for the entire UConn Health community. Although staff and students who have arrived on campus prior to the start time of the bans are not required to move their vehicle, it is appreciated when you are able to if your work or academic responsibilities allow you the time to safely move your vehicle into one of the garages. Parking in the covered sections of the garages during the bans may seem inconvenient at times, so it can help if we try to remember that the primary reason for the bans is to keep our campus as safe and as accessible as possible. 
—UConn Deputy Police Chief Maggie Silver and Parking, Transportation and Event Services Director Allan Peterson

---