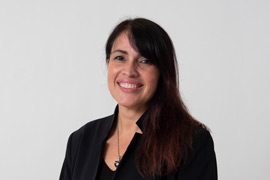 Active threat incidents are often unpredictable and evolve quickly. In the midst of the chaos, anyone can play an integral role in mitigating the impacts of an active threat incident. The Division of Public Safety aims to enhance preparedness through a "whole community" approach by providing resources.
If there is an active threat in your vicinity, you should do the following:
Run
Have an escape route and plan in mind.

Leave your belongings behind.

Keep your hands visible.

Get as far away from the threat as you can.

If you can't run, hide.
Hide
Hide in an area out of the suspect's view. (Preferably behind large objects)

Block entry to your hiding place and lock the doors.

Ensure the lights are off.

Silence your cellphone or other electronic devices and remain quiet.

If you can, have options for moving or escaping.

As a last resort, if you can't run or hide, be ready to fight.
Fight
As a last resort and only when your life is in danger.

Attempt to incapacitate the active threat.

Act with physical aggression and throw items at the suspect. When it is safe to do so, call 911 and give the location, number and physical description of the suspect(s), and the number of potential victims if possible.
We offer free training programs on active threat, de-escalation, workplace safety, and workplace violence: recognition and prevention. These courses can be requested via https://publicsafety.uconn.edu/police/education-and-programs/public-education/.
—UConn Deputy Police Chief Maggie Silver
---