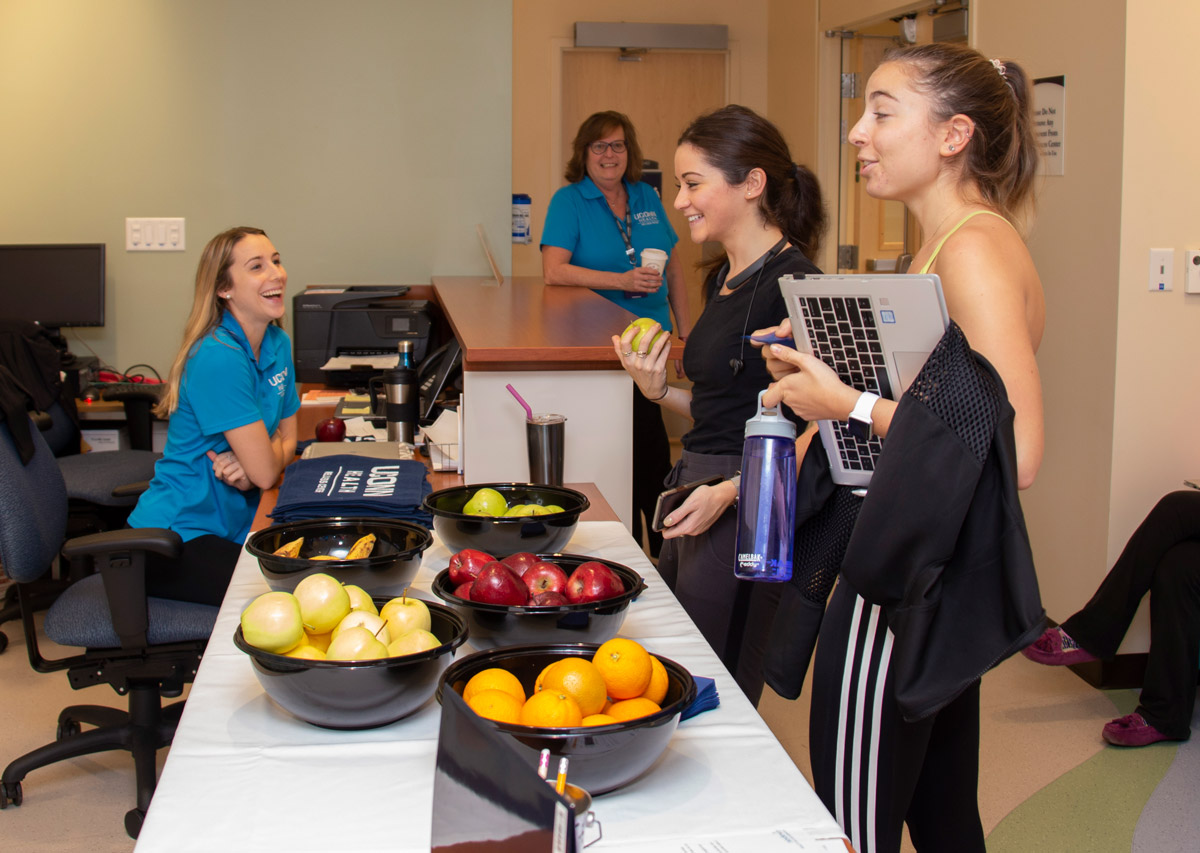 The UConn Health Wellness Center is celebrating its first year of operation, a year that saw enrollment shatter initial expectations.
More than 800 faculty, staff and students have signed up to be members of the Wellness Center, located on the main floor of the academic building, former location of the Friend's Lecture Hall (LM034).
"We were projecting 500 members to start," says Lisa DeToma, the administrative program coordinator who oversees the Wellness Center. "We offered three classes a week when we first opened, and now we have more than doubled the weekly class offerings."
Regular classes include qi gong, yoga, and tai chi. Themed programs such as the "stair and step challenge" are also available.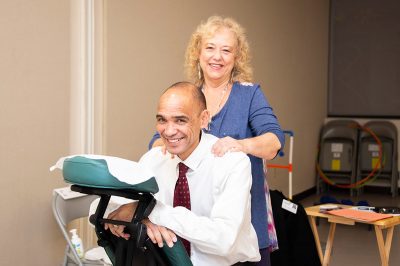 Today the wellness center marks its first-year success with a full day of events, including chair massages, "Ask the Dietitian," gifts for all members, healthy snacks, nutrition information, music, and drawings.
"I have been going to our gym since the opening and my life has improved for the better in so many ways," says Rob Gottlieb, an environmental health and safety specialist. "My stress level is down, my cholesterol and blood pressure are down, and I am feeling better about myself. I love our gym and hope to maintain an active membership. I hope it flourishes and that it is properly maintained because it offers such a valuable service to its employees – a healthy lifestyle!"
Other plans for future programs include self-defense, total body conditioning, mindfulness meditation, and possibly spin classes.
The UConn Health Wellness Center is open 24 hours a day, seven days a week. It's accessible by ID badge and offers cardio machines, free weights, resistance machines, locker rooms with showers, and rooms for fitness classes. Registration forms are available on the Membership page.
---