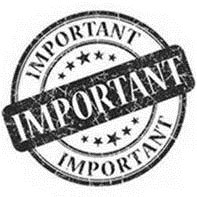 What You Need to Know
New tip sheets: Two new tip sheets are coming to your Learning Home Dashboard, specifically for residents, attendings, physician assistants and nurse practitioners:

Always use the Admission Navigator to place admission orders on a patient in the emergency room. This is a patient safety issue so that orders are signed and held until the patient is on the inpatient unit.
A new report is available to find Respiratory Data and Infusion Doses.

Payer plan mapping: We are pleased to announce the mapping of Experian real-time eligibility with recommended plans to choose from within HealthONE. HealthONE and Access operations have worked closely with Experian, who is analyzing the response that Experian receives from the payer and in the background maps it to the unique plan ID in HealthONE. This functionality has been turned on for all the top payers. Congratulations to all for the hard work!
---
Provider Go-Live Updates
When Calling HelpONE
To get the most out of your call to the HealthONE Call Center (x4400, Option 1) please have the following information ready:
Your computer name
Your location (home or campus)
Patient's TO number, CSN number if you have it. Patient's location
Correct phone number to reach you – Cell? Best number to reach you on, when?
What location are you logged into in HealthONE?
Note: if the problem is related to passwords, hardware, or Dragon dictation, choose Option 2.
---
HealthONE Training
Dragon Updates
Dragon 301 – Provider Optimization Sessions: UConn IT and Nuance Dragon support have teamed up to bring two additional training weeks to UConn Health providers. If you're feeling ready for next steps, optimization training will be held July 10 through July 13 and July 23 through July 27, five times per day for ATE training. This one-hour session is scheduled at your office, workspace or clinic to optimize the integration of HealthONE, reducing the number of clicks needed for your workflow. If you would like to signup, contact Bert Romeo at extension 8054 to schedule your one-on-one session.
Incoming Residents & Fellows Dragon e-Learning: All incoming residents and fellows have been provided Health Stream access to Dragon e-Learning. If you are a resident or fellow and would like to use Dragon, please refer to your Health Stream assignments.
Did You Miss out on Dragon Training Last Month? If you are a provider and didn't have an opportunity to be initially trained on Dragon dictation, and wish to do so, contact Bert Romeo at extension 8054 to be scheduled for in-classroom training at the Academic Library. At this time, we do not have regularly scheduled training but accommodations can be made that will work with your schedule.
Emergency Medicine Department-Wide Workflow Optimization: And finally, a team of HealthONE ASAP providers, Epic Analysts and Dragon support team members are currently building integrated workflow optimizations for the Department of Emergency Medicine. If you are a technologically savvy provider and wish to take on the lead role for your department, contact Bert Romeo at extension 8054. Once the ED workflow is complete, we will schedule your department to be next in line for this time-saving workshop.
---
HealthONE Success Stories
From OB-GYN nurse Jenny Caroon about Traci Ervin-Benson in the HealthONE Call Center, who helped get a newborn's medical record established:
Even though she was off of work and not scheduled to come in until later that night for her overnight shift, she responded to my text message, and asked that I call her on her personal cell phone. Traci was able to walk me through the process of getting the baby's record separated from the mother's record, and took me step by step through the registration/name change process…all from memory. The newborn's record was put in correctly and Traci's step-by-step directions were "spot-on." She saved us a huge hassle!
Got a HealthONE success story? Please reply to this email so we can feature it in upcoming HealthONE communications.
---