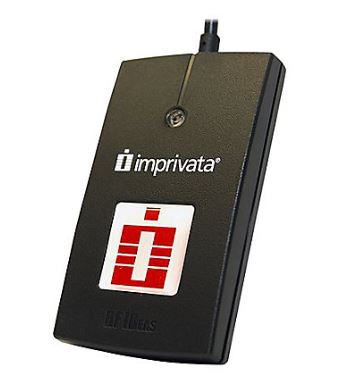 (Updated April 9)
With "OneSign"–commonly referred to as "Single Sign On"–successfully deployed on Floors 1 through 6 of the Outpatient Pavilion, the UConn HealthONE team is moving ahead with deployment of this badge-tap technology for the rest of the campus and community locations.
UConn HealthONE is the new electronic health record system UConn Health is debuting in one month. Single Sign On enables physicians, nurses, and other providers to quickly and securely access patient records simply by tapping their badge and entering a password. Single Sign On will allow users to tap in and out for four hours and 15 minutes without having to provide a password again.
Additional information from IT:
Please leave your computer on at night to receive critical HealthONE updates, including Single Sign On.
If your badge is not enrolled and/or you are having difficulty enrolling your badge after deployment, you can always log onto the PC with your normal network ID and password.
IT staff will be coordinating deployments with the managers of each area and will be providing managers with Single Sign On cheat sheets to be distributed to their staff prior to enrollment. All documentation for Single Sign On can also be found in the UConn Health Applications folder located on the desktop of each PC.
The entire University Tower is scheduled for deployment

Monday, April 16

.
All areas, with the exception of the Emergency Department and Farmington Surgery Center will be deployed prior to April 28. The Emergency Department and Farmington Surgery Center will go live on April 28 with the rest of HealthONE.
Providers who prescribe controlled substances will be able to use the Imprivata ID feature for ePrescribe feature once HealthONE is live on April 28.
Watch for additional HealthONE updates in Lifeline, in the Pulse, at uconnhealthexpress.uchc.edu/HealthONE, and now on Twitter @UConnHealthONE.
---