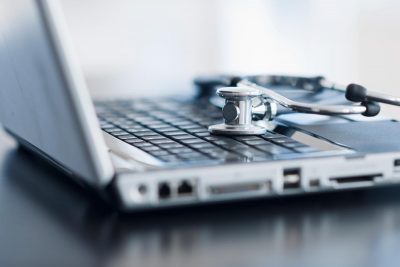 The group tasked with implementing UConn Health's new electronic medical record system, HealthONE, is preparing to start another major step.
The testing phase, which got underway in May, moves into the first of five rounds of integrated testing starting July 31. In the 18 weeks that follow, analysts will test "integrated scripts" to uncover potential defects. The scripts, which mimic current workflows, practices and processes, serve as a way to ensure processes within HealthONE's clinical, patient access, and revenue cycle applications will work when the system goes live.
"It's known as integrated testing because it verifies that workflows affecting multiple departments, applications or interfaces can be carried out successfully in HealthONE and across all the external systems we interface with," says Bryan Kerr, interim assistant vice president for HealthONE.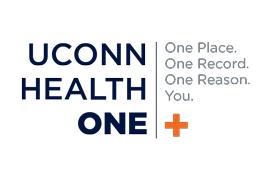 Bringing HealthONE online is a six-phase undertaking. Testing is the third, and longest, phase. Other types of testing already have started. The first round of what's known as "end-user testing," in which health care providers and other subject-matter experts try out the system and provide feedback, runs through next week. Testing is scheduled to run into next spring and overlap with the training phase.
"We are nine months away from go-live, and we're right on track," says Denise Purington, interim chief information officer. "We continue to receive satisfactory evaluations and are hitting critical milestones."
HealthONE Training
Upcoming Information Sessions
Main Building
Food Court Lobby
Tuesday, July 25
Thursday, July 27
Tuesday, Aug. 8
Outpatient Pavilion
5th Floor, Cafeteria
Tuesday, July 25
Thursday, July 27
Tuesday, Aug. 8
Thursday, Aug. 10
All times 11 a.m. to 1 p.m.
UConn Health gets a monthly progress report from the HealthONE vendor, Epic, which provides the software, training and support.
Looking Ahead
There will be information sessions about HealthONE training for inpatient and outpatient staff starting next week.
HealthONE is looking for staff with the appropriate skills to be a member of the HealthONE Credentialed Trainer group. More information about this role is available at one of the training information sessions or by emailing kirobinson@uchc.edu.
Additionally, a list of frequently asked questions on HealthONE training is now available.
The HealthONE website is being updated and will have more frequent and timely updates as the April 28, 2018, go-live date nears.
In the coming weeks, UConn Health IT staff will start installing computers, monitors, and other hardware in departments needing technology upgrades for HealthONE to work optimally. IT will work with managers on scheduling to minimize disruptions.
---