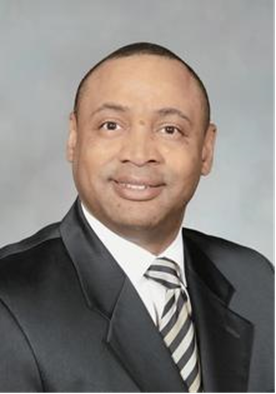 UConn Health will welcome John Peeples as Vice President of Human Resources on November 28.
Currently with Dimensions Healthcare System in Maryland, John brings over a decade of senior level human resource experience – in both healthcare and government – to his new position. He will be reporting to Dr. Andy Agwunobi, CEO of UConn Health.
"I am looking forward to working on issues that impact our people," John said by phone, "developing what I hope will be high impact human resource and talent management programs while balancing our obligation of fiscal discipline and efficiency."
Holding an MBA in Organizational Behavior and Management Policy and certifications from multiple major professional organizations, John is a Fellow with The American College of Healthcare Executives.  John will assume leadership of the Farmington-based HR function from Chief Administrative Officer Carolle Andrews, who has served during the search as interim leader.
"John's addition to our team brings important experience and perspective as we tackle the important work clearly illustrated in our recent engagement survey," says Dr. Agwunobi. "Carolle and the team have done commendable work in an interim period and set a foundation for future success."
"We had a number of qualified, diverse and enthusiastic candidates from all over the country," adds Andrews. "John's selection is the result of hard work by a search committee and our willingness to take as long as needed to find the right leader for our organization and our times."
Joining John in Connecticut is his wife, Brandie.
---