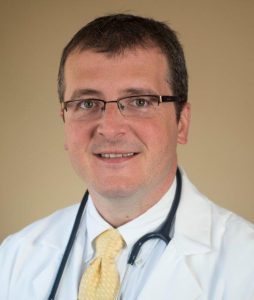 By R. Dirk Stanley, Chief Medical Information Officer
Disclaimer: The modern "information age" may not really be so modern. It actually started about 35,000 years ago in a cave in Sulawesi, Indonesia. Some of our earliest human ancestors made cave paintings to share information with other humans and – voila – Homo sapiens thrived. Since then, information sharing among humans has grown exponentially, and in the last 150 years, health care leaders such as Florence Nightingale and John Snow have used this information to help save lives. Indeed, documentation, information management, and health care share a long tradition.
Therefore, as a history-loving doctor and technologist, I'm very proud to report the HealthONE project at UConn Health is now officially underway!
The HealthONE project is a 22-month journey to replace our various current clinical systems with a single, unified electronic medical record (EMR) from the Epic Corporation in Verona, Wisconsin. This ambitious and forward-thinking project will bring together large numbers of our staff, both clinical and administrative, to help decide as a team: What do we want clinical care for our patients to look like in the future?
Not only will the project break down barriers between doctors, nurses, and other clinical and administrative staff – it gives us a real opportunity to combine the best practices of the past with the most recent evidence-based research. New clinical decision support tools will help improve and streamline care, while new analysis tools will help drive research and identify opportunities we have yet to discover.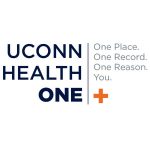 Will all this bring change to our organization? You bet. But the change is going to be great. Just imagine the clarity, efficiency, and harmony of being able to find the information you want, at the right time, to guide the best decisions. The HealthOne project is going to help us design that future together, for the benefit of patients, families, and clinical providers.
To make this happen, UConn Health has now assembled a dedicated technical team who will be working very hard with clinical and administrative leaders over the next 22 months. They will collect information from our many doctors, nurses, pharmacists, and other clinical and administrative staff, and build the configuration and processes needed to break down barriers, create new opportunities, and bring HealthOne to our patients, staff, and community.
As a chief medical information officer, I'll be part of both the technical and clinical teams, helping to guide the project to our go-live. It's rewarding work, with a great outcome in our future. Until we get there together, I'll keep an eye out for more opportunities to show you what one place, one record, one reason is all about. You.
---