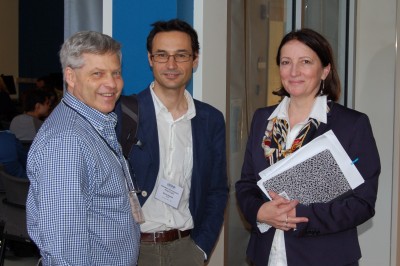 The first Northeastern Glenn Symposium on the Biology of Aging was held at UConn Health's Cell and Genome Sciences building on May 27. The symposium was sponsored by the Glenn Foundation for Medical Research, which sponsors research in the biological mechanism of aging. Colleagues from Brown, the Einstein College of Medicine, Harvard, MIT, Quinnipiac, UConn and Yale met for the one-day event to share the latest information about aging research.
The symposium was spearheaded by Mark Collins, the director of the Glenn Foundation for Medical Research, and Dr. Nir Barzilai, the Ingeborg and Ira Leon Rennert Chair in Aging Research from the Einstein College of Medicine. Drs. Barzilai and Blanka Rogina, associate professor of genetics and genome sciences at UConn Health, organized the meeting.
Rogina said the interest in the symposium was remarkable and resulted in a packed program consisting of 19 oral presentations and 22 poster presentations. More than 130 scientists ranging from principal investigators to undergraduate students attended the event.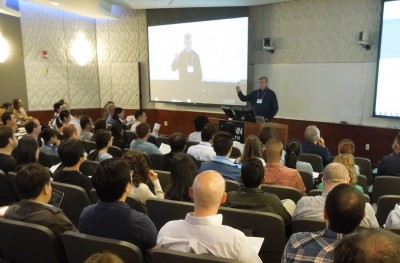 "It was great to see such enthusiasm and so many labs attending and participating," said Rogina, who hosted the meeting. "I was happy to see the leaders in aging research from the top universities in the Northeast attending the symposium. It was an exciting day with excellent presentations and a great success."
The next symposium will be held at Yale University next May.
---