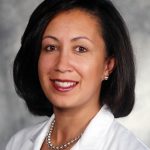 UConn Health's Dr. Biree Andemariam Honored as Outstanding Role Model

Dr. Biree Andemariam, director of UConn Health's New England Sickle Cell Institute was honored at the 100 Women of Color Gala recently held in Hartford. The 100 Women of Color award recognizes women who are leaders in their community and are a positive role model for young women. A portion of the proceeds from this annual event supports scholarships for young women who graduate from high school and plan on attending college, leadership and mentorship programs.
New England Sickle Cell Institute Nurses Present at National Meeting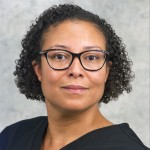 Nayre Greene, RN, BSN, and Elizabeth Brookshire, MSN, BSN, RN, recently represented UConn Health's New England Sickle Cell Institute at the Sickle Cell Disease Association of America, Inc.'s 43rd Anniversary Convention in Maryland. Greene, NESCI nurse coordinator, was the moderator for the meeting's nursing symposium that highlighted five peer-reviewed oral abstracts presented by leaders in sickle cell disease nursing care and research from around the country. Greene's talk highlighted multidisciplinary efforts at UConn Health in coordinating safe maternal-fetal outcomes among pregnant women living with sickle cell disease.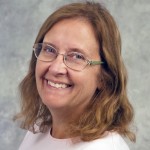 Brookshire delivered a powerful talk titled, "The Nurse's Role in Caring for the Patient with Sickle Cell Disease: Utilizing Katherine Kolcaba's Theory of Comfort as a Guide." Brookshire is the assistant nurse manager of John Dempsey Hospital's oncology unit.
"NESCI is proud of the role that UConn Health nurses play on a daily basis in providing evidence-based and compassionate care to our patients living with sickle cell disease," says NESCI director Dr. Biree Andemariam, "and now this work is known across the country."