UConn Health has announced the 10 nurses who will be presented with Nightingale Award for Excellence in Nursing later this year:
JoAnne Donaldson Blythe, Procedures Center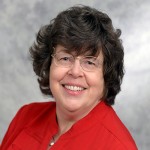 "Joanne is unique in the way she gives herself to others, and comforts them through difficult circumstances."
"In addition to Joanne's superb commitment to her patients' safety, her selflessness, caring nature, and ethics clearly demonstrate her passion. Her philosophy, 'the patient comes first,' is always apparent by her actions. Joanne upholds the highest standards within her profession."
Frank Faccin, Garner Correctional Institution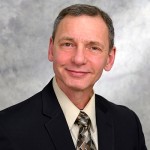 "Frank Faccin, LPN, has been the 'go-to' staff member at the Department of Correction facility housing the most seriously mentally ill inmates. Despite being 'only an LPN,' his nursing and physician peers rely on his over 20 years of knowledge and judgement."
"He sustained a significant injury during an inmate assault, yet returned to work with the same positive attitude he always displayed. The CDOC awarded him the Distinguished Service Medal."

Lisa Gentile, Outpatient Infectious Diseases and Travel Clinic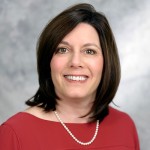 "Because of Lisa we have cured more than 97 percent of our [hepatitis C] patients."
"Lisa is that employee that every manager wants working for them; that every doctor wants as their nurse; and every MA wants as their counterpart. And the reason is: She makes us all look good."
Keisha Johnson, Osborn Correctional Institution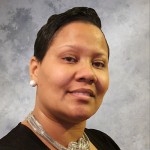 "At any given time, she oversees the care of 45 to 50 HIV-positive inmates and oversees inmates who are in active hepatitis C treatment. She is extremely well organized, caring, and understanding in her role of ID Nurse Case Manager."
"Keisha in July of 2015 took time out of her busy schedule to create an HIV/AIDS awareness production. This production highlights the hidden talents of many inmates. The invited inmates/staffs were able to be educated on HIV/AIDS myths and facts. Her production resulted in many inmates who were afraid to know their HIV status now requesting to be screened for the HIV virus."
Arlene Morin, Clinical Nurse Specialist, John Dempsey Hospital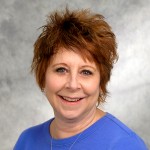 "Arlene Does consults for inpatients and outpatients in the clinic that include teaching, support and hands-on of how and what to expect… Arlene always looks out for the patient's best interest when it comes to their health and healing."
"My nursing career has been personally touched by Arlene and in turn, Arlene is able to touch the lives of all patients I care for. Thank you Arlene for giving me the world's best example of what it means to be a Nightingale Nurse."
Lynne Neff, Correctional Managed Health Care Transitional Services Manager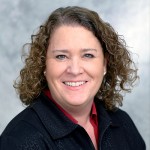 "Collaborating closely with others, Lynne has strived to ensure continuity of care and a more successful return to society for many. When the prognosis of releasing patients is poor, Lynne has creatively arranged hospice services at the patient's home when family support has been stable, or successfully explored other options."
"By her work, Lynne has demonstrated advocacy in caring for a diverse, underserved, and disenfranchised population that is more often than not forgotten by the public."
Anne Niziolek, Nurse Manager, Medicine 4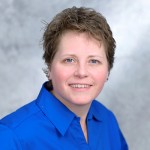 "Anne is deserving of the Nightingale Award because of the impact that she has had on patient care, her willingness to always go beyond the call of duty, and the excellence that she demonstrates in her leadership role."
"Anne seizes every opportunity to make improvements in daily nursing practice, recognizing that this helps patients as well as caregivers… We are truly fortunate to have such a selfless and caring nurse and leader."
Dawn Smith, Calhoun Cardiology Center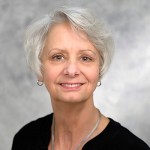 "Dawn is simply an excellent nurse with the personality that exemplifies the strong qualities that the nursing profession was built on."
"Dawn is a model of the type of service UConn must provide to succeed. My patient's daughter has told several friends to come to UConn for their care. This would not happen without Dawn."
Jennifer Sposito, Clinical Patient Navigator, Cardiac Unit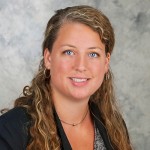 "Generally speaking it takes years for a stroke coordinator to create a stroke program. Jennifer's drive, passion, and tireless work helped reach this goal within a short five months."
The work Jennifer has done to improve stroke care shows that our organization is exceeding the expectation."Timothy Tralli, Correctional Head Nurse, Hartford Correctional Center
Timothy Tralli, Correctional Head Nurse, Hartford Correctional Center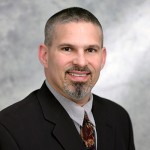 "To ensure a proper 'Code White' response he helped initiate a training program for correctional officers on his shift… This program was the result of months of interaction and cooperation with the Warden and his staff, and currently is the only one in existence in the state. Our Codes are now a mix of the efforts of both medical and custody and are a testament to his enthusiasm and forward thinking when confronted with a problem."
"His skills, knowledge and abilities as a nurse educator are second to none. His daily dedication is to the highest standards of nursing services."
Note: Quotations are excerpts from the nominations. Photos by Janine Gelineau.
The 2016 Nightingale Nurses from UConn Health will join their counterparts from other institutions at an awards ceremony at the Connecticut Convention Center May 5.