December brings three new art exhibits to UConn Health.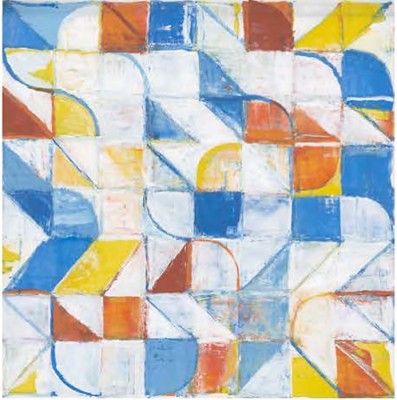 Power Boothe, a professor of painting at the University of Hartford's Hartford Art School, will have his "New Work" exhibition on display in the Celeste LeWitt Gallery in the Food Court Dec. 7 through March 3. It is shown courtesy of the Fred Giampietro Gallery in New Haven.
Boothe, who lives in western Connecticut, has had more than 20 one-person exhibitions in New York City and nationally. The collections at the Wadsworth Atheneum Museum of Art and the New Britain Museum of American Art include his work, as do those of the Guggenheim Museum, the Museum of Modern art, and the Whitney Museum of American Art. Honors he has received include the Guggenhein Fellowship for Painting, a National Endowment Individual Artist's Fellowship, and a Pollock/Krasner Fellowship.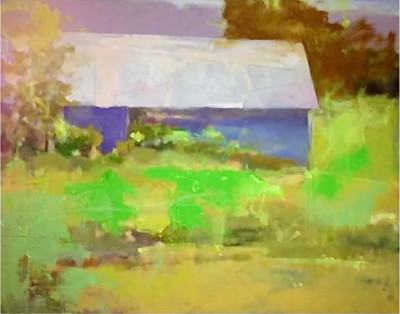 Also on display in the LeWitt Gallery Dec. 7 through March 3 is John LoPresti's "Composing the rectangle." LoPresti, of Wethersfield, has been painting for more than 35 years, often inspired by landscapes of his environment and travels throughout New England and Europe.
Many of LoPresti's pieces originate en plein air (in open air) with charcoal and pastel, leading to oil paintings on canvas. He's shown a particular fondness for the land and sea of Deer Isle, Maine, and rural Mediterranean Europe.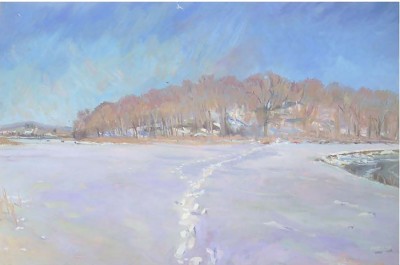 From Dec. 10 through Feb. 29, New London native Charles Reyburn's "The Seasons" is on display in the lobby and mezzanine. Reyburn is considered one of the rare en plein air in southeastern Connecticut, working his paintings through elements of nature rather than in a studio. His style has been compared to that of the impressionists of the past, capturing a scene's essence in a way that allows the viewer's imagination to work into the painting.
Reyburn attended the Rhode Island School of Design in the late 1970s. His work is included in the Lyman Allyn Art Museum's collection.
The UConn Health Art Advisory Committee invites viewings from 8 a.m. to 9 p.m. daily.
UConn Health's collection of fine art serves to enhance the environment and promote the sense of a caring community for patients, visitors, staff and students. Art is selected, acquired and exhibited by the UConn Health Art Advisory Committee. To view a selection of the permanent collection visit http://auxiliary.uchc.edu/art-collection.