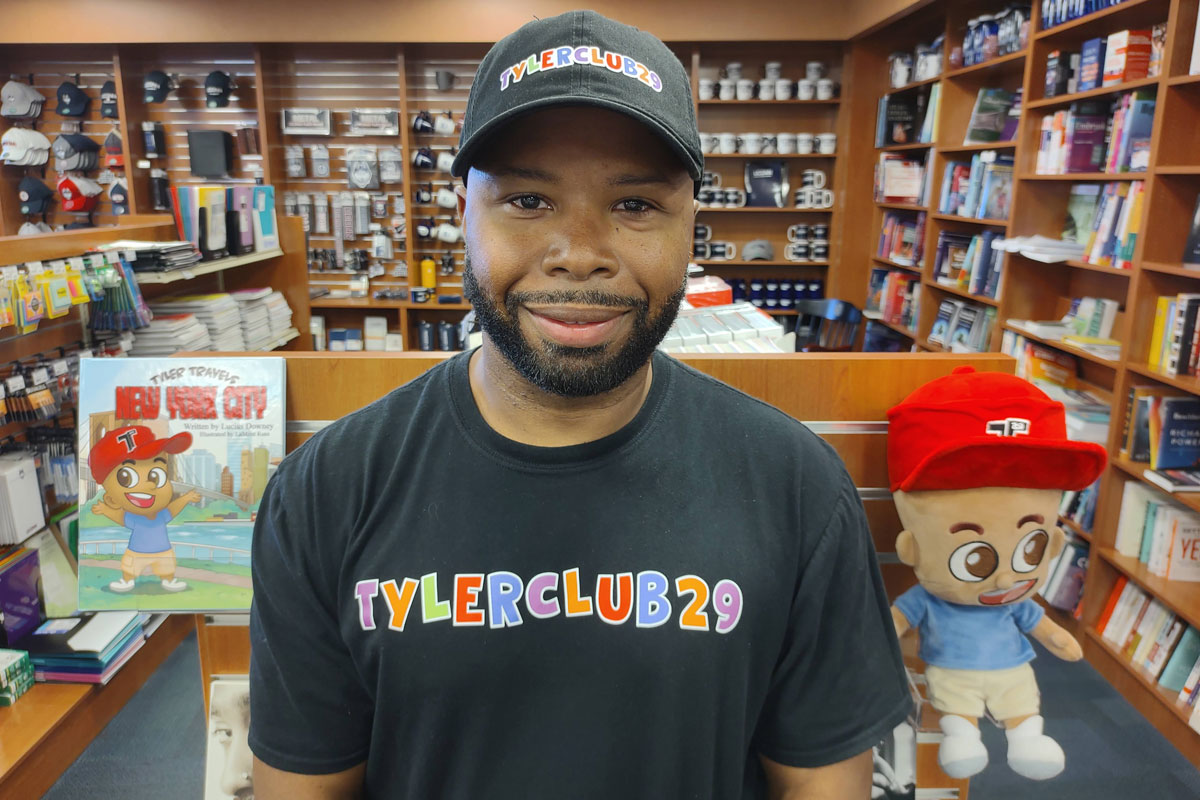 Lucius Downey is in his 10th year working for UConn Health's Department of Information Technology, where he recently accepted a promotion to the position of desktop support manager. He had been a technical analyst for the last six years, and was a contract employee before that. He is also a children's book author. His first published book, Tyler Travels New York City, is available at retailers, including the UConn Health Bookstore, and via tylerclub29.com and Amazon.
Downey lives in New Britain with his son, Tyler, who turns 12 Sept. 29.
Lucius Downey

Favorite movie:
"Coming to America"
Favorite actor:
Denzel Washington
Person you'd most like to meet: Tyler Perry
Favorite place to visit:
I would like to visit Hawaii or Alaska.
Something about you today your younger self would never believe:
That I would live outside of New York City
What was it like working in IT during the height of the pandemic?
During the height of the pandemic, it was very busy. The first few weeks were very challenging, but we were able to work through those challenges and resolve many issues. One of the challenges was preparing equipment for our users to work from home.
What would you say is the most misunderstood thing about the work you do?
I think technicians can make the work look easy, so some will assume it is, but we face challenges as well.
What is the most rewarding thing about your work at UConn Health?
My job is to provide desktop and hardware support to our staff. The most rewarding thing is being able to resolve technical issues for our users. I really love helping people.
You're also a children's book author. How did that come to be, and when did you start?
I started writing music and poetry at a very young age, but never a book. During the pandemic, I wanted to try something new and challenge myself, so I started writing children's books. I wanted the books to be of significance to me, so I decided to write the book with my son, Tyler, as the main character.
I took a picture of him when he was three years old, and I handed it off to a friend of mine who's an illustrator. His name is LaMont Russ. From that picture, we created the character, and from there we created the story. We also have a small cartoon on YouTube. Tyler's 11 years old now. He's into sports, he loves pizza, he loves riding bikes, and he loves reading as well. So that was the inspiration behind this entire project. We would like to have not only books for students, but also an app. At some point, we will finish up the app and then we'll move on to other subjects for school, but right now we're focusing on reading.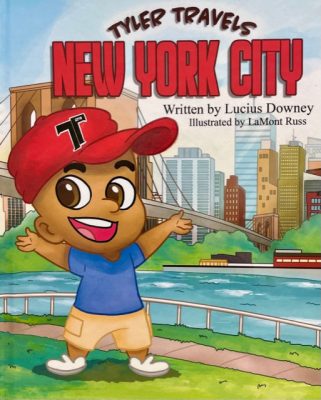 How many have you written/published? What can you tell us about your body of work as an author?
Currently, I have about seven books finished and waiting to be published. Tyler Travels New York City is the first book I've published that is part of the TYLERCLUB29 traveling series. Tyler will travel to a different location in every book. He just so happens to go to New York City in the first book because that's where I was born and raised. In addition to the travel series, I also have other books I've written which I plan to publish as well. The next book to be released is Tyler It's Time. In that particular book, it's time for something — time for practice, time for school — and that particular series will rhyme.
Learn more about Downey's creative work at tylerclub29.com.
---