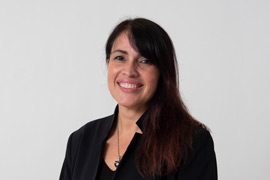 The new phrase in our vocabulary as we reconnect with family and friends in an attempt to reset our routines is "this is new normal." For many people, the mere thought of this as a new normal is upsetting. If you are one of those individuals, give yourself permission to be dismayed. We have experienced a global pandemic. However, remember that there is an amazing resilience within each one of us.
Resilience is a key element to our survival. Resilience is about growing and even thriving in adversity. The key is to develop opportunities to feed your resilience through mindfulness, relationships, and goals. Each of those points has the potential to improve your resilience. For instance, one of the most important aspects of resilience is mindfulness. Feed the positive and disregard the negative. Develop a system of checks and balances of your daily thoughts. Learn to foster and trust healthy thoughts.

Relationships are essential to resilience. At this stage, you can have a gathering with appropriate social distancing or have a Zoom party. Nurture your support system and respect your journey as well as the journey of those around you.

Lastly, establish goals and outline objectives that will help you positively focus your energy. Develop a positive, clear path for yourself.
These three simple measures will ensure that regardless of the type of life-changing situation you face, you will always emerge stronger. 
---