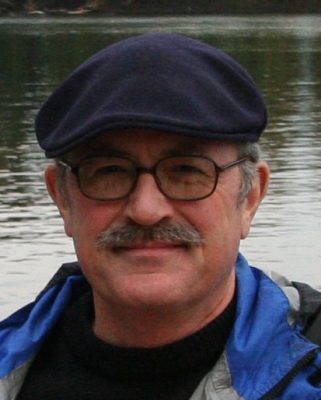 It is with deep sadness that we share news of the passing of beloved colleague, researcher, and teacher Richard G. Stevens, Ph.D.
Dr. Stevens served UConn School of Medicine as a longtime faculty member since 1999. He was a professor and researcher in the Department of Community Medicine and Health Care and additionally contributed greatly to teaching UConn graduate students in the public health program, the masters in clinical and translational research program, and medical school students.
Dr. Stevens was a highly renowned cancer epidemiologist. For more than three decades he studied the effects of body iron levels associated with cancer and the role artificial lighting has on human health. He was steadfast in advancing our available scientific knowledge and the general public's awareness about how artificial light, including light emitted from our electronic devices, is affecting our biology including disrupting our circadian rhythms.
He authored more than 150 academic publications including many with high impact in top scientific journals. As an avid communicator he authored high-profile media pieces that achieved large readership, spreading awareness and the UConn name far and wide.
In addition to his successful professional career, Dr. Stevens enjoyed the outdoors and was a great friend to many at UConn.
Dr. Stevens was a graduate of the University of California and completed his Ph.D. in epidemiology at the University of Washington.
A memorial service celebrating Richard's life will be held on Friday, August 23, at 3 p.m. at the Carmon Funeral Home Family Center, 301 Country Club Road, Avon.
Our sympathy is with his wife, Ann, and family.
Sincerely,
Dr. Bruce T. Liang
Dean, UConn School of Medicine
Dr. Douglas Brugge
Chair, Community Medicine and Health Care
---