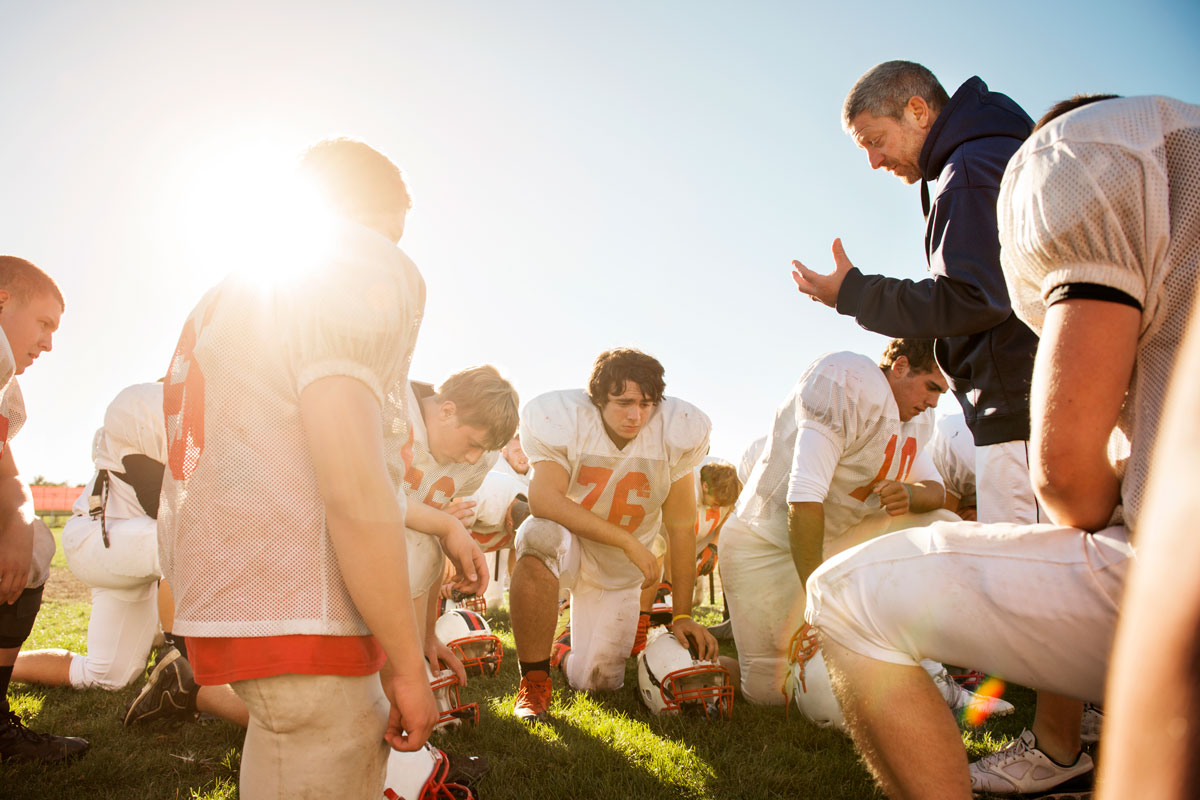 Sports cardiology is an emerging subspecialty with a focus on highly active people. It's now available at the Pat and Jim Calhoun Cardiology Center, where Drs. Kai Chen and Peter Schulman are among those trained in this discipline, supporting not only UConn athletics but also the Connecticut Sun professional women's basketball team and the New England Black Wolves professional lacrosse team.
What is sports cardiology?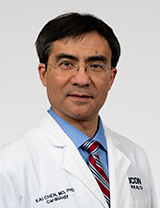 Chen: Sports cardiology is cardiology related to sports and exercise, an entity incorporating all ages, from childhood to the senior population, and all forms of exercise activity, including professional, recreational, and occupational. Starting with the care of competitive athletes, sports cardiology has expanded to include the general population in the prevention and management of cardiac conditions during exercise.
Who is a candidate to see a sports cardiologist?
Chen: Sports cardiology takes care of athletes and anyone who exercises. Candidates for a sports cardiology evaluation include:
Healthy people with a family history of cardiac condition before participation in sports or exercise.
Anyone with new symptoms during exercise or sports participation such as lightheadedness, palpitation, shortness of breath, chest discomfort, or unexplained drop in exercise tolerance.
Patients with known cardiovascular disease who want to return to exercise and stay active.
How does this discipline fit in with the service as team physicians to the UConn athletic programs?
Schulman: UConn Health physicians serve as the team physicians for UConn athletes, and this is part of sports cardiology. For example, we screen the UConn athletes as they prepare for the upcoming season. Sports injuries and other medical conditions are handled by the UConn infirmary and UConn Health providers in Storrs. Between these two services, UConn athletes have all of their health needs served.
What's the difference between athletic heart syndrome and hypertrophic cardiomyopathy?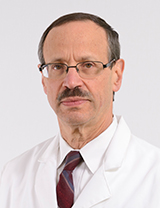 Schulman: Due to increased metabolic demands of athletic performance, the athlete's heart adapts to the enhanced metabolic needs by undergoing structural changes to increase the ability of the heart to pump blood. These changes include "bulking up" or hypertrophy of the heart muscle and increasing the size of the heart chambers to handle the increased blood flow. These changes are part of the "athletic heart syndrome."  On the other hand, there are some diseases of the heart muscle such as hypertrophic cardiomyopathy (HCM) that can cause adverse structural changes of the heart. HCM can appear superficially similar to the normal adaptation of the heart from athletics. Fortunately, in most instances, testing can distinguish most patients with HCM from the athletic heart.
What steps can be taken to reduce the likelihood of a problem on the practice field?
Schulman: There is a screening process that can distinguish many, but not all, conditions that could be dangerous to athletic participation. The athlete (or the parent) must be vigilant and report any untoward symptom promptly that could signal a cardiac problem. The symptoms may include untoward weakness, dizziness, loss of consciousness or chest pain around the time of sports participation. A family history of premature death or sudden cardiac death may also be a warning sign.
More information about the sports cardiology program at UConn Health is available at health.uconn.edu/cardiology/clinical-services/sports-cardiology.
---