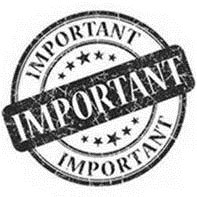 What You Need to Know
New Provider Training: Please email dl-healthonetraining@uchc.edu approximately two weeks in advance to sign a new provider up for a HealthONE training class.
---
New Tip Sheets Available
HealthONE Scanning
The tip sheet "Scanning and Documentation Retrieval" is now available on the learning home dashboard. It includes:
What you should know about document scanning
Accessing eHIMs from within HealthONE
Using filters
For Providers
The following tip sheets are now available on providers' learning home dashboards:
OR Imaging order for providers gives details about Hybrid OR imaging, IR special procedure in the OR and OR c-arm imaging.
Completing a consult order manually shows providers how to complete the consult order after the consult note has been written if it was not originally associated with the note.
---
HealthONE Success Stories
From Theresa Hayle, clinical office assistant in the Simsbury office:
I have informed all the patients about our myHealthONE patient portal, explained how convenient, easy, and efficient it is, what types of services it offers, and a lot of the patients were pleased to hear this and liked the idea that they would not have to go through the Call Center for various types of requests that they were or would be calling for. I am sure this will help to cut down some of the overwhelming calls that the Call Center is receiving on a daily basis.
Got a HealthONE success story? Please reply to this email so we can feature it in upcoming HealthONE communications.
---