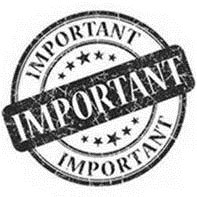 What You Need to Know
Now in our sixth week of HealthONE, we are nearing the point at which our regular updates will go to a narrower audience, primarily registered end users and anyone who opts in to receiving the updates. More information on that is coming soon.
---
Provider Go-Live Updates

External Orders
When ordering a test for your patient, be sure to indicate when the patient is going outside of UConn Health by choosing "External" in the Order Class field (see example here). This saves the step of calling patients to try to schedule the tests, thus sparing them of unwanted calls.
---
HealthONE Success Stories

From Aretha Floyd, inpatient phlebotomist:
"Really happy about 'No more writing and no more paper' in the Phlebotomy Team Department! All work is accounted for individually."
Got a HealthONE success story? Please reply to this email so we can feature it in upcoming HealthONE communications.
---
HealthONE Facts

As of noon Tuesday we've resolved 11,754 of 14,511 support tickets since go-live, or 81 percent—a new high. We surpassed the 80 percent mark for the first time Monday at noon.
---