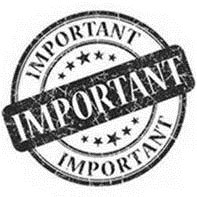 What You Need to Know
Registration hubs are here: Have you noticed them in the University Tower (ground floor lobby and OR reception area), in the Connecticut Tower (main lobby, procedures center, radiology), and in the UConn Musculoskeletal Institute (first floor and first floor rehab)? Registration hubs enable patients to register, sign consents, make payments, update insurance information, and more! Direct your patients there, and direct your questions to Beth Defilippis.
UAR: The User Access Request form now includes HealthONE. Please submit all requests for new user access to HealthONE through http://uar.uchc.edu.
---
Provider Go-Live Updates

Check for Signed & Held Orders
When entering signed and held orders such as after surgery, be sure to check the Signed & Held tab of the Orders activity to make sure the orders have not already been placed. This will avoid instances where duplicate orders have been signed and held. Look for a new tip sheet on the Learning Home Dashboard.
---
myHealthONE

Early indications suggest that few of our patients have registered for myHealthONE, the new patient portal. Those who haven't signed up yet are missing out on the ability to:
Access their health information at any time
See their latest available test and lab results
Request a referral or prescription refill
Privately message their providers
Request/manage appointments
Don't forget to encourage our patients to take advantage of this secure, convenient wellness empowerment tool!
---
HealthONE Facts

We are shattering the benchmark when it comes to medication turnaround time. According to Epic benchmark data, the average among top performers is 30 minutes. Ours was well below that last week and is now showing a seven-day average of only 14 minutes! (This is a measurement of the average time taken between when a medication order first entered the verification queue and when it was finally verified.)
---