A national movement to improve public health and patient safety by reducing risk associated with certain medications is underway, and UConn Health's MotherToBaby CT program is part of it.
The medications in question are subject to what are known as Risk Evaluation and Mitigation Strategies, or REMS. This protocol is designed to ensure a drug's benefits outweigh its risks.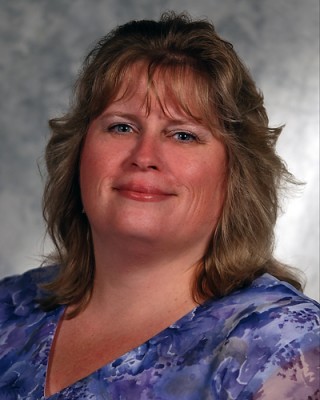 The Patients Alliance for Drug Safety Protections is a coalition of 20 public health, women's health, health professional, and disease organizations, including the international nonprofit Organization of Teratology Information Specialists (OTIS), of which MotherToBabyCT is an affiliate.
"We have worked tirelessly to assist providers and the public in making the best medication choices for the best pregnancy outcomes," says MotherToBaby CT coordinator Sharon Voyer Lavigne. "We continue to support women who are trying to avoid or reduce harmful exposure use during the childbearing years in an effort to empower them to increase the wellness of their children."
The organizations that make up the alliance represent millions of Americans with serious diseases who benefit from medications marketed with REMS safety restrictions.
The coalition's priorities include raising awareness that REMS allow the Food and Drug Administration to approve medications that otherwise would be too dangerous to be allowed on the market, such as drugs to treat cancer, multiple sclerosis or kidney disease. It also aims to prevent diversion of drugs into a black market.
As part of these efforts, the Patients Alliance for Drug Safety Protections has launched a new online resource to explain REMS: www.drugprotections.org.
MotherToBaby CT is part of the Division of Medical Genetics in UConn Health's Department of Genetics and Genome Sciences. Formerly known as the Connecticut Pregnancy Exposure Information Service, the program got started three decades ago with a seed grant from the March of Dimes. Lavigne and fellow UConn Health counselors Joanne Brochu and Ginger Nichols serve on the OTIS education committee and helped create many of the MotherToBaby Fact Sheets.
OTIS is a professional society that supports and contributes to worldwide initiatives for education in and research of teratology, the study of birth defects.
MotherToBaby affiliates and OTIS are suggested resources by many agencies including the Centers for Disease Control and Prevention (CDC). They are dedicated to providing evidence-based information to mothers, health care professionals, and the general public about medications and other exposures during pregnancy and while breastfeeding.
More information about MotherToBaby CT is available at 800-325-5391, 866-626-6847, mothertobaby@uchc.edu and http://humangenetics.uchc.edu/mother_baby.
---