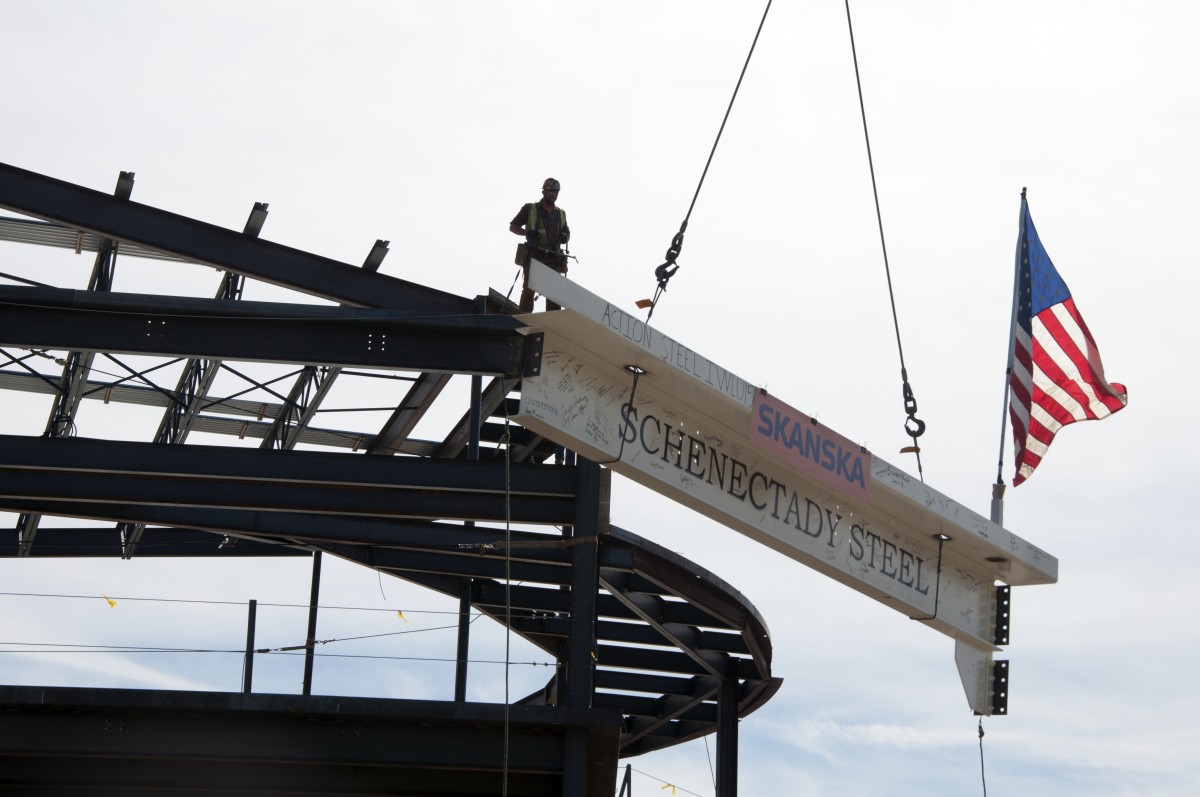 Another significant piece of steel is in place as UConn Health continues its renovations.
The final beam of the new portion of the academic building was lifted into place Monday.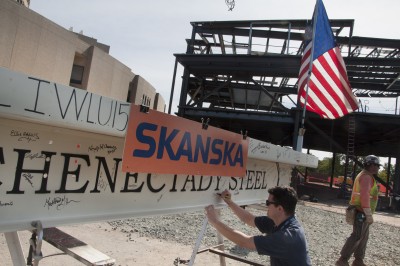 "This represents yet another exciting milestone as our campus continues its incredible transformation thanks to our state's Bioscience Connecticut initiative," says UConn Health Chief Administrative Officer Carolle Andrews. "UConn Health's mission to create tomorrow's best and brightest physicians, dentists, researchers and educators is all the more promising, and we can proudly say that our medical, dental and graduate schools will be even better equipped to deliver on that promise."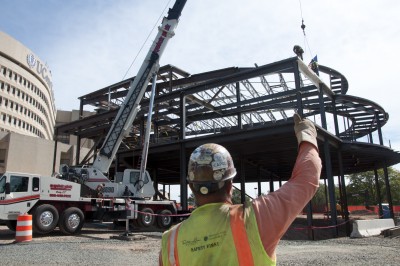 The project will add nearly 17,000 square feet to the academic building, which will include a modern, high-tech teaching area designed to foster a more collaborative learning environment, as well as additional classrooms, renovations to Patterson Auditorium to create two new dental school classrooms, and student amenities including a wellness center. Part of the Bioscience Connecticut vision is to grow the number of physicians and dentists who graduate and practice in the state, and to attract additional faculty to facilitate that growth.
---