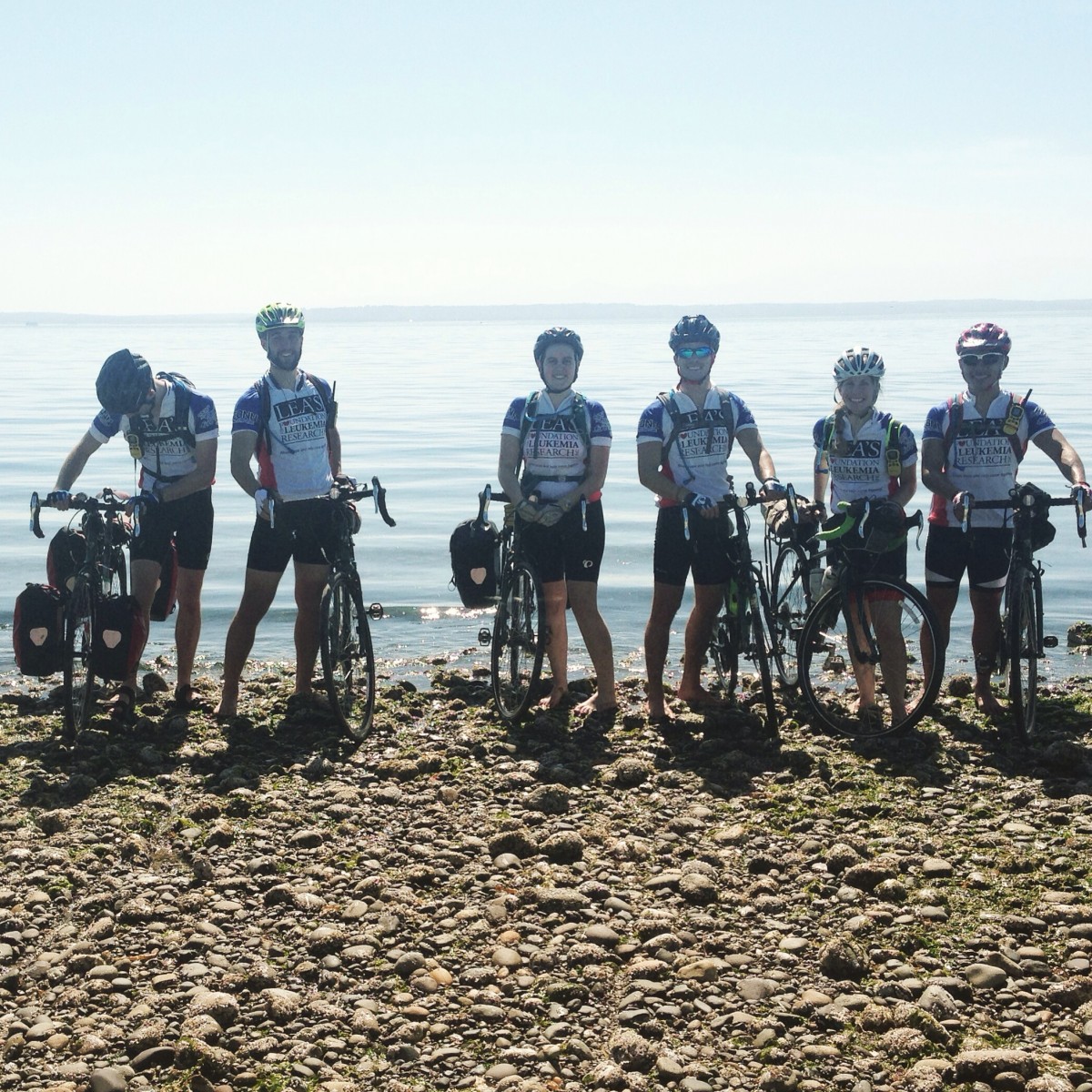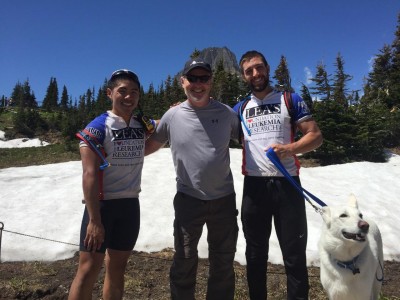 Five UConn medical students who are pedaling their way back home from Seattle this summer are in the Eastern Time Zone, having covered nearly 2,800 miles.
Through six weeks, Erin Gombos, Carolyn Tusa, Alex Blanchette, David Lam and Tom Presti were in Clare, Mich. They update their progress daily on their blog.
They and a sixth student, Alex Tansey, all going into their second year, make up the 2015 UConn School of Medicine team of riders for the 10th annual Coast to Coast for a Cure cross-country bicycle trek, which has raised more than $250,000 for the Hartford nonprofit Lea's Foundation for Leukemia Research.
Tansey, who had to withdraw from the trip because of injury, joined Gombos and Lam on a radio interview that aired June 7 as part of the team's pre-trip awareness and fundraising efforts.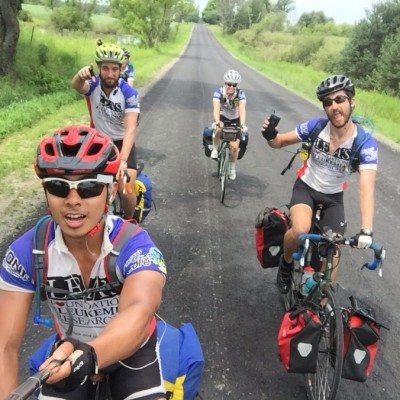 Five weeks in, Blanchette checked in with a radio update from the road in Michigan, between Lake Michigan and Lake Superior.
For medical students, the summer between year one and year two generally is regarded as their last free summer, as the typical medical school schedule does not include a summer break after years two and three.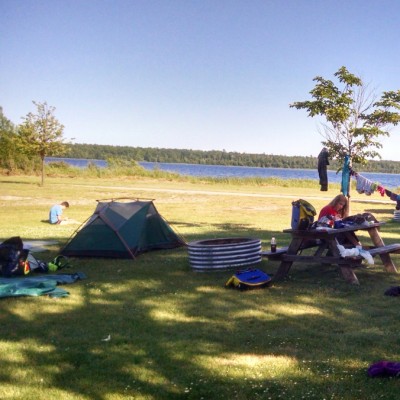 Proceeds from Coast to Coast for a Cure go toward assisting patients and their families, and help support clinical trials for leukemia patients. To make a pledge for this year's ride, visit leasfoundation.org.
To follow the students' day-to-day progress and see photos from their journey, visit coast2coastforacure.wordpress.com.
Follow UConn Health on Facebook, Twitter, YouTube, and SoundCloud.
---